Sad week – Stephen Robinson (pictured below) – one of the regulars at the drop-in and a well known character on the Shankill Road was found dead in his home.
On the other hand we had a great Family Service this morning (Sun 11th April) with music help by a group from Greenisland Baptist.
The place was packed!!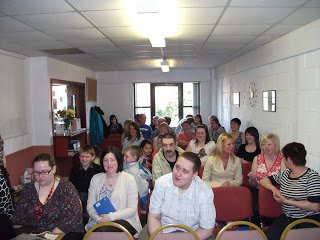 Wee Abbie and some of the children took part in singing
JESUS IS THE ONLY WAY!!