LOTS HAPPENING LATELY!!
SHARON GAVE A DEMONSTRATION ON HOW TO MAKE BANANA BREAD AT THE DROPIN – STACEY GAVE IT A GO AND PROUDLY SHOWS OFF HER FINISHED LOAF!!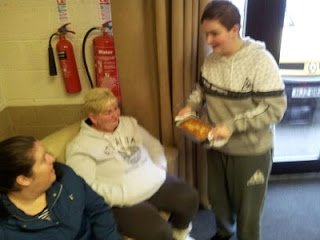 WE HAD A FULL HOUSE AT OUR PRAISE AND THANKSGIVING SERVICE!!
AMY ROBERTS MINISTRY IN SONG WAS A GREAT BLESSING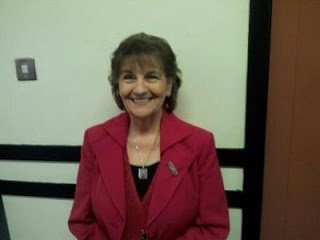 11 OF OUR FOLK OUTLINED THE DIFFERENT ACTIVITIES THAT GO ON AT SCF AND VAL ENGLISH BROUGHT A REAL CHALLENGE FROM GOD'S WORD
ON SUNDAY WE SAID GOODBYE AND PRESENTED BIBLES TO SAM & HER TWO DAUGHTERS ALLISHA & TYLA WHO ARE GOING TO LIVE IN ENGLAND
ON TUESDAY THOMAS COMMITTED HIS LIFE TO THE LORD!!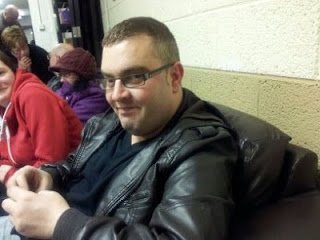 'SALVATION IS OF THE LORD!'