Lots happened in the run up to Christmas!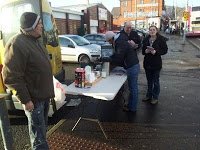 GREAT TO HAVE OUR OWN PEOPLE OUT ON THE ROAD GIVING OUT TRACTS AND FLYERS
SHARON ORGANISED CHRISTMAS CARD MAKING AT THE DROP-IN
WE WENT TO PARKVIEW AND SOME FOLK FROM NEWTOWNBREDA DID A PUPPET PRESENTATION OF THE STORY OF THE WISE MEN THROUGH THE EYES OF 3 CAMELS!!
WE HAD A GREAT NIGHT WITH AMY ROBERTS AS SHE GAVE HER TESTIMONY AND SANG.
ALEC PLAYED SANTA AT THE LAST DROP-IN BEFORE CHRISTMAS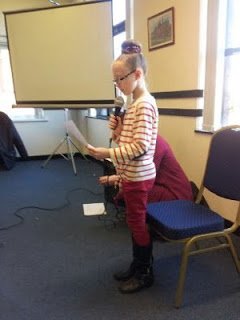 THE CAROL SERVICE WAS SPECIAL – ALLISHA SANG A SOLO – JAQUELINE, STANLEY, ALEC AND LOUISE DID THE READINGS, THE CHILDREN SANG & DEREK SPOKE ABOUT THE GIFT OF GOD.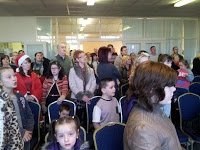 THERE WAS A CAPACITY CROWD INCLUDING PARENTS AND FRIENDS OF THE CHILDREN
BEST OF ALL HILDA RECEIVED GOD'S GIFT OF SALVATION AFTER THE AMY ROBERTS NITE!!
'THE GIFT OF GOD IS ETERNAL LIFE THROUGH CHRIST JESUS OUR LORD'