HAPPY BIRTHDAY SCF!!
WE HAVE BEEN GOING FOR 3 YEARS THIS WEEK!!
ALL THE ACTIVITIES UP AND RUNNING FOR ANOTHER YEAR!!
SUNDAY SCHOOL GETTING ORGANISED
CHATTING AT THE DROP-IN
PLAYING POOL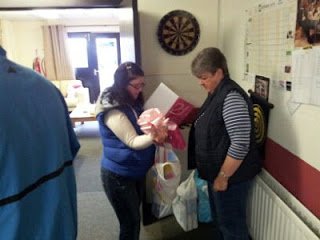 ORGANISING THE TEA & COFFEE!!
BAKED SPUD AFTER THE ZUMBA!!
SUNDAY SERVICES
THE MEN'S IMPACT ALSO STARTED THIS WEEK AND THE FRIDAY KIDS CLUB WILL START THE FIRST WEEK IN OCTOBER.
PLEASE PRAY FOR US AND WITH US AS WE LAUNCH OUT INTO ANOTHER YEAR.