THE SHANKILL MEN WENT TO PORTRUSH AGAIN FOR A RE-UNION WITH VAL ENGLISH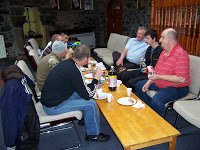 THE TUESDAY 'IMPACT' FINISHED FOR THE SUMMER – WITH FISH SUPPERS!!
ALL THE EXPERT POOL PLAYERS!!
BRIAN DROVE THE BUS TO TAKE SOME OF THE KIDS FROM MALVERN PRIMARY TO STORMONT TO SEE THE QUEEN!!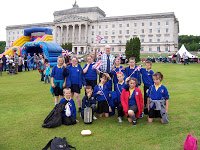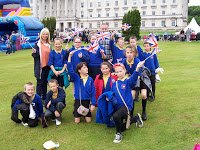 WE HAD A PARTY AT THE DROP-IN FOR EDDIES' 70TH!!
THE SU AT MALVERN AND THE ONE WAY CLUB FINISHED FOR THE SUMMER
' COME APART AND REST AWHILE'