GOD AT WORK – BERYL CAME TO FAITH LAST WEEK!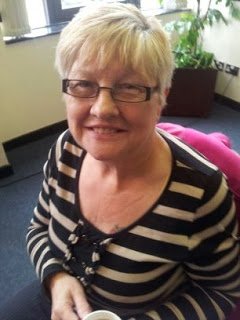 LADIES ALL BACK SAFE FROM THE WWW WEEKEND
One of the ladies was a hairdresser so she brought her stuff with her!!!
We had a Shankill's Got Talent competition!!
Moira Dorman was the speaker.. she spoke on Designer- Designer made, Designer Clothes, Designer Home!!!!
Also on Saturday Night Julie Evans came and spoke on Diamond Ministry!!!
Elaine Agnew from Dromore Baptist came and helped us with the food!!! which was lovely!!
Ladies from different churches came and helped out with the music. Newtownbreda, Armagh and Grove!!!
The verse for the weekend was 2nd Corthinthians 5v17 ' Therefore, if anyone is
in Christ, he is a new creation; the old has gone the new has come!!!!