Holidays have kept us from updating the blog – But 'We're back!!'
Brian took the Sunday services for the past 4 weeks and held the fort while the rest of us took some time out.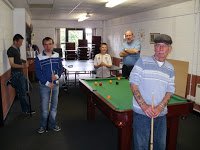 The Drop-in continued to be busy with a lot of the young people about because of the school holidays.

Our New Dart-Board became the centre of attraction for some!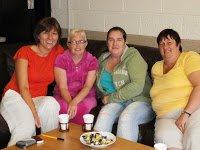 The WWW Walk for life continued due to popular demand – followed by the usual unhealthy supper!!
Sue has gone back to live in England
Out on the 'Road' Mikala's has had a makeover!!
But best of all Kathy, who works in Mikala's and was given a Bible by Kim last year has become a 'New Creation' in Christ!! Praise The Lord!! –
GOD DOESN'T TAKE HOLIDAYS!!